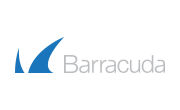 Developer
At the Barracuda MSP Ottawa location, our software engineers develop a next generation remote monitoring and management (RMM) system that allows an IT solution provider to monitor the security, health and performance of customer IT assets 24/7. Our developers are versatile and passionate about tackling new problems as we continue to push our cloud technology forward.
We are looking for a developer with a passion for solving tough problems within cloud ecosystems. You are someone who wants to play an influential role in shaping the architecture of our current and future cloud solutions. Beyond your skills as a developer, you are someone who obsesses about performance, geeks out about building applications that scale, and wants to solve problems with massive volumes of data.
What you will do:
Participate as an active member of an Agile/Scrum engineering team.
Prepare and review feature and design specifications as required.
Perform requirements analysis and design as required.
Responsible for feature implementation and unit testing which may include creation of automated tests, test scripts, or at a minimum manual testing which exercises a large percentage of the code paths.
Analyze and perform product system level optimizations including timing and resources (memory, storage, CPU, bandwidth).
Conduct and participate in design and code reviews.
Review feature and integration test plans.
Work closely with development, QA and customer support to analyze, isolate and resolve issues.
Be responsible for minimizing number of defects escaped to the QA team or commercialized product.
Provide input on defect priority and completes preliminary analysis prior to triages.
Regularly review tasks on the release schedule and highlights items at risk.
Maintain documentation for the code produced.
Make recommendations to improve product and process requirements.
Help to disseminate knowledge to other team members.
Research and present on latest development trends, technology and methodologies.
What you should have:
5-7 years of cloud/web development experience
Must be legally eligible to work in Canada
Experience in some of the following areas:

Distributed computing, creating scalable and highly available products
Experience developing software with a Microsoft stack:

Windows Server
Internet Information Server
SQL Server
C#, .NET, ASP.NET and MVC frameworks

Object Oriented Design
REST
Agile/Scrum process and JIRA

Bachelor's/Master's degree in Computer Science, Computer Engineering or equivalent
Excellent communication skills, organizational skills, ability to multitask and prioritize
Outspoken, enthusiastic, and self-motivated
What is nice to have:
Familiarity with cloud architectures: microservices, message brokers, service buses, AWS and Azure
Automation experience using Jenkins
What you'll get from us:
Great benefits: Unlimited vacation, free snacks and pop
Fun team building activities: Tech talks and fun days
Experience working in a talented and friendly environment
We are committed to a candidate selection process and work environment that is inclusive and barrier free. In order to ensure candidates are assessed in a fair and equitable manner, accommodations will be provided to prospective employees in accordance with the Accessibility for Ontarians with Disabilities Act (AODA) and the Ontario Human Rights Code.
We are dedicated to building a workforce that reflects the diversity of the community in which we live in and serve. We encourage applications from all qualified individuals.
---