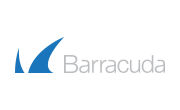 *Technical Support Representative
Barracuda Networks is currently looking for highly motivated and excited computer and networking technicians, to provide quality support of our superb networking and security products. This role will be an entry level front line facing position requiring the ideal technical skills necessary to understand, document, and troubleshoot the customers' product support issues in an efficient manner that is beneficial to the customer and the company in a high demand environment. We are looking for eager folks whom are willing to dedicate themselves to learning the product they support and technologies it uses to provide the top notch support Barracuda Networks has come to be known for in the industry.
Overview of primary responsibilities:
Provide technical support to customers and resellers over email, phone and chat mediums
Create, revise and publish internal and public facing product solutions
Document, escalate and follow through with product bugs and/or issues
Must Haves to be successful:
Associates degree in IT, relevant training or equivalent experience
0-2 years basic knowledge of Linux/Unix OS experience
Customer Service experience, either in person or via phone
Troubleshooting/problem resolution
Technical understanding of Servers and Networking technologies such as TCP/IP, Routing, DHCP
Basic Networking or Server experience
Ability to learn and adapt to quickly changing circumstances, direction and strategy
Nice to Haves:
Call Center or Help Desk experience
Ticketing system/documenting experience
Windows knowledge and support, including Active Directory, LDAP and RADIUS
Technical Certification, such as CompTIA/Cisco/SANS, a plus
Routing and switching technologies
Experience with databases such as MySql, Postgres, and NoSQL
Experience in any of the Scripting languages such as Bash, Shell, Perl, Python
Experience in Fault isolation and root cause analysis to diagnose and solve complex technical issues
Bachelor's degree in IT
CCNA Certification
BENEFITS:
Medical / Vision / Dental 401(k) Health Flexible Spending Account (HFSA)

Great company to work for!
---