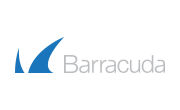 Partner Support Engineer
Barracuda MSP is on the cutting edge of the SaaS cloud storage market, delivering an exceptional customer experience for its channel partners. Serving over 2000 partners, and nearly 40,000 small businesses, Barracuda MSP is helping to ensure that no small business goes out of business from data loss.
We are looking for experienced, organized and analytic individual to join a growing team of talented support engineers that are responsible for providing premium technical support to MSPs who are reselling our Business Continuity, Disaster Recovery, and Remote Monitoring and Management (RMM) solutions to SMBs.
You'll be working side by side with some of the key software developers in the company and you will have significant opportunities to learn and grow within the organization.
Primary Responsibilities:
Provide courteous, efficient, and professional customer service and technical support to prospects and resellers via email, phone and chat.
Log all incoming contacts and accurately document all customer interactions in a call tracking database.
Develop and maintain a thorough understanding of the Barracuda MSP services, its deployment, implementation and use within client environments.
Understand customer use cases and develop feature requests.
Reproduce and troubleshoot customer issues and provide direct assistance and issue resolution.
Escalate issues to higher support tiers as necessary.
Work with engineering and product management on resolving difficult technical issues.
Actively update your technical skills both in the lab and by writing knowledge base articles.
Identify and suggest improvements to products and other documentations including knowledge base articles, technical documents and other customer support materials.
Required skills:
Associate's degree, or equivalent work experience
1-2 years' relevant work experience working with technical issues relating to Windows operating environments.
Proficiency with Microsoft technologies including MS Server, Exchange and SQLServer experience.
Solid experience with virtualization using Hyper-V and VMware
Basic experience using command line interface and a general knowledge of networking protocols and network services (UDP, TCP, DNS, firewall - ports, routing, etc.)
Basic knowledge of Active Directory, Group Policy, and networking knowledge (DNS, IIS, firewall, ports, and routing)
Some experience with editing registry entries and awareness about performance counters, event logging, diagnostic tools & Windows services - DCOM, WMI, etc.
Linux experience
Good problem solving, troubleshooting skills and customer facing skills.
Must possess excellent organizational, communication, writing and interpersonal skills
Strong sense of ownership in the work that you do; tenacity
---