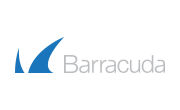 Technical Engineer (m/f/d)
Job ID 24-361



Kommen Sie in unser leidenschaftliches Team! Wir von Barracuda machen die Welt zu einem sichereren Ort. Wir glauben, dass jedes Unternehmen Zugang zu Cloud-fähigen, unternehmensgerechten Sicherheitslösungen verdient, die einfach zu kaufen, bereitzustellen und zu nutzen sind. Wir schützen E-Mails, Netzwerke, Daten und Anwendungen mit innovativen Lösungen, die mit Ihrem Unternehmen wachsen und sich anpassen. Mehr als 220.000 Unternehmen weltweit vertrauen auf den Schutz von Barracuda – auf eine Art und Weise, von der sie vielleicht nicht einmal wissen, dass sie gefährdet sind – damit sie sich auf den Wachstum ihres Geschäfts konzentrieren können.
Wir wissen, dass eine vielfältige Belegschaft zu unserem kollektiven Wert und unserer Stärke als Unternehmen beiträgt. Barracuda Networks ist stolz darauf, ein Arbeitgeber zu sein, der alle geltenden nationalen, bundesstaatlichen und lokalen Gesetze in Bezug auf Nichtdiskriminierung und Chancengleichheit unabhängig von Rasse, Geschlecht, Religion, Sexualität, nationaler Herkunft oder Behinderung einhält.
Stellen Sie sich vor, Sie wären bei Barracuda
Für unsere Abteilung  Netzwerksicherheit suchen wir einen Technical Marketing Engineer, der eng in in das zentrale Produktmanagement und die zugehörigen Teams eingebettet ist die die Zukunft unserer SASE- und Netzwerksicherheitsprodukte gestalten. Sie werden in einem dynamischen Umfeld arbeiten und mit verschiedenen funktionsübergreifenden Teams interagieren, um neue Produkte und Funktionen zu entwickeln, einzuführen und auszurollen, und so die Vision und Strategie des Unternehmens umsetzen.
Der/die richtige Kandidat/in verfügt über eine einzigartige Mischung aus geschäftlichem und technischem Sachverstand, Weitblick und den Willen, diese Vision in die Tat umzusetzen. Diese Position untersteht unserem Direktor Technisches Marketing, Network Security.
Woran Sie arbeiten werden
Zusammenarbeit mit dem Produktmanagement, dem Produktmarketing und den SASE-Entwicklungsteams, um den Absatz unserer SASE- und Netzwerksicherheitsprodukte zu fördern.

Go-to-Market-Support und Eskalationshandling für neue Produkte und Produktfunktionen

Präsentation der Barracuda Networks SASE-Lösung und der Netzwerksicherheitsprodukte sowohl intern als auch extern und gegenüber Analysten

Unterstützung des Produktmarketing-Teams bei der Erstellung von Marketingmaterial für technische Entscheidungsträger auf hohem Niveau und im Detail.

Verfassen von vertriebsunterstützenden Artikeln, externen Blog-Beiträgen und Erstellen von Demos für Messen und Kunden-/Partner-Engagements, wobei Anwendungsfälle, Produktmerkmale und Leistungsversprechen klar formuliert werden.

Teilnahme an Kunden- und Partnertreffen, um Produktinformationen bereitzustellen und Feedback einzuholen.

Organisation und Leitung von Schulungsprogrammen mit Partnern und Kunden.

Verfolgung von produktbezogenen Wachstumskennzahlen wie Akquisition, Aktivierung, Bindung und Weiterempfehlung.
Was Sie für diese Rolle mitbringen sollten
Idealerweise 3+ Jahre Berufserfahrung als Technical Marketing Engineer, Sales Engineer, technischer Vertrieb oder technisches Produktmanagement.

Deutschkenntnisse auf Konversationsniveau

Verständnis der Branche  IT-Sicherheit , IP-Netzwerke oder gleichwertige Erfahrungen

Teamfähigkeit, ausgezeichnete mündliche und schriftliche Ausdrucksfähigkeit sowie Präsentationsfähigkeiten.

Analytisches Denken, Auge für Details und erstklassige Kommunikationsfähigkeiten.

Kontaktfreudige Einstellung, Vorliebe für überzeugende Präsentationen und Produktdemonstrationen.

Frühere Erfahrungen bei der Umsetzung von Product Led Growth (PLG) Initiativen mit Tools wie Mixpanel oder ähnlichem sind von Vorteil.
Was dich bei uns erwartet:
Ein Team, indem du deine Meinung äußern, etwas bewirken kannst und in dem deine Erfahrung und du geschätzt werden. Interne Mobilität – Es gibt viele Möglichkeiten für Cross-Trainings und die Möglichkeit, deinen nächsten Karriereschritt bei Barracuda zu definieren.
Die Gehälter müssen dem Tarifvertrag für diese Stelle entsprechen und in der Regel über 39.956,00 EUR liegen. Wir bieten ein wettbewerbsfähiges Gehalt und zusätzliche Leistungen, die sich nach Ihrer Leistung, Erfahrung und Qualifikation richten.

Come Join Our Passionate Team!  At Barracuda, we make the world a safer place. We believe every business deserves access to cloud-enabled, enterprise-grade security solutions that are easy to buy, deploy, and use. We protect email, networks, data and applications with innovative solutions that grow and adapt with our customers' journey. More than 200,000 organizations worldwide trust Barracuda to protect them — in ways they may not even know they are at risk — so they can focus on taking their business to the next level.  
We know a diverse workforce adds to our collective value and strength as an organization.  Barracuda Networks is proud to be an Equal Opportunity Employer, committed to equal employment opportunity and equitable compensation regardless of race, gender, religion, sex, sexual orientation, national origin, or disability. 
Envision yourself at Barracuda  
For our network security division we are looking for a Technical Marketing Engineer that is embedded in the core product management and related teams that shape the future of our SASE and network security products. You will join a dynamic and fast-paced environment and work with various cross-functional teams to  build, launch and roll out  new products and  features to deliver on the company's vision and strategy. 
The right candidate possesses a unique blend of business and technical savvy, a big-picture vision, and the drive to make that vision a reality. This position reports to our Director of Technical Marketing, Network Security. 
What you'll be working on 
Collaborate with Product Management, Product Marketing and SASE development teams to drive sales of our SASE and network security products. 

Go-to Market support and escalation handling for new products and product features 

Present Barracuda Networks SASE solution and network security products both internally and externally and to analysts 

Aid the product Marketing Team in the creation of marketing collateral targeted for Technical Decision makers at high-level and in detail. 

Author sales support articles, external facing blog posts and build demos for trade shows and customer/partner engagements, articulating clearly usecases, product features and value proposition. 

Participate in customer and partner meetings to provide product information and capture feedback. 

Organize and lead training agenda with partners and customers. 

Tracking of product-led growth business metrics such as acquisition, activation, retention and referral.
What you bring to the role 
Ideally 3+ years of professional experience working as a Technical Marketing Engineer, Sales Engineer, technical sales or technical product management. 

Conversational level German

Understanding of the Cyber Security industry, IP networking or related equivalent experience 

Team player attitude, excellent verbal, written and presentation skills. 

Analytical thinking, attention to detail and first-class communication skills. 

Outgoing attitude, preponderance to delivering convincing presentations and performing product demonstrations. 

Previous experience implementing PLG initiatives with tools like Mixpanel or similar is a plus.
What you'll get from us: 
A team where you can voice your opinion, make an impact, and where you and your experience are valued. Internal mobility – there are opportunities for cross training and the ability to attain your next career step within Barracuda, in addition to equity, in the form of non-qualifying options. 

#LI-hybrid
Salaries must meet and generally exceed the CBA level for this position of €39,956.00 EUR. We offer competitive salaries and additional benefits based on your performance, experience, and qualifications.
---