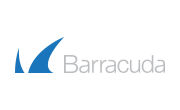 Director of Business Operations & Technology Assets
Job ID 24-285

Come Join Our Passionate Team!  At Barracuda, we make the world a safer place. We believe every business deserves access to cloud-enabled, enterprise-grade security solutions that are easy to buy, deploy, and use. We protect email, networks, data and applications with innovative solutions that grow and adapt with our customers' journey. More than 220,000 organizations worldwide trust Barracuda to protect them — in ways they may not even know they are at risk — so they can focus on taking their business to the next level.
We know a diverse workforce adds to our collective value and strength as an organization.  Barracuda Networks is proud to be an Equal Opportunity Employer, committed to equal employment opportunity and equitable compensation regardless of race, gender, religion, sex, sexual orientation, national origin, or disability.
Envision yourself at Barracuda
​The Director of Business Operations & Technology Assets is part of the global CIO Org leadership team and will be responsible for the organization's business operations as well as accurate and timely IT Asset Management (ITAM), enabling key corporate priorities by controlling costs, enhancing operational efficiency, ensuring regulatory compliance, and mitigating security & financial risks. This role is in a critical position in Barracuda's CIO organization and will lead the cross-functional execution of complex strategic programs across a variety of supported business units and their stakeholders. This role requires an individual that possesses a strong program management and financial background. This leader must also be able to easily navigate ambiguous situations and present to / lead senior executives with a strong understanding of SaaS and on prem assets, their license structure and methodologies for creating simplicity and consolidation where possible.   
Direct Reports: Responsible for one resource acting as an asset administrator to aid in the day-to-day aspects of operating this function. 
 What you'll be working on
Gather and analyze data to help in the execution of the company's strategy for working with hardware, software, consulting/staff augmentation vendors and cloud vendors and serving the business needs while protecting the corporation's assets. This will be managed on a global level for assets that are used across all employees in all Barracuda jurisdictions.  

Drive continuous improvement of the way software assets are used and managed within Barracuda's enterprise that will result in measurable quality, predictability, and efficiency improvements.  

Ensure the accuracy of information in the IT asset databases by overseeing regular hardware and software audits. Ensure SOX-level compliance and accuracy of the information and assets. Develop/maintain requisite processes and document procedures to uphold audit standards. 

Drive planning and managing company assets and software licenses to develop achievable quarterly level usage statistics.  

Lead special high-profile projects as needed, such as software asset and license management initiatives that are currently launching at Barracuda such as the Application Rationalization initiative. 
Drive ambitious goals of tool consolidationand savings through research followed by negotiation with internal stakeholders.

Responsible for quarterly reporting of annual savings targets to Executive Staff members and othercost center owners.

Responsible for maintainingaccurate cost-per-employee metrics across departments at Barracuda to drive cost containment and to surface areas of opportunity.

Responsible for data requisition from our vendors if needed.

Drive process improvement and efficiency; be the needed change agent to carry these forward.

Responsible for maintaining the database of contract renewal dates and relevant information for software and hardware purchases across all Barracuda departments as a service to Finance and Procurement. Responsible for developing processes to aid in proactive and timely activities to prepare for renewals such as license usage studies, license reclamation, RFI/RFP preparation in concert with Procurement, etc. 

Analyze maintenance renewals and identify areas for cost avoidance and cost savings.  

Manage, review and understand vendor contracts, purchase agreements and other data to manage hardware, software and cloud assets effectively.  

Act as the tool owner for Zylo (or similar asset management tool).  Including analysis of outputs, coordination of in-house integration needs (NS, Concur, active directory), maintenance, tool usage. 

Manage purchasing process (issuing purchase orders, working with Procurement, etc.) for all CIO Org department purchases.  
What you bring to the role:   
​​10+ years of experience in software and hardware asset management in a corporate enterprise 

​Bachelor's Degree in Computer Science, Information Systems, Finance, Economics, Statistics or related field, Master's degree preferred

​10+ plus years of Excel (macros), and/or MS Access and Analytics tools such as Power BI and Tableau

Certification in Software and/or Hardware Asset Management from an accredited association such as ITITAM, CITAM or other.

Past experience Zylo or similar asset management system.

​Advanced level knowledge of PowerPoint . 

​Detail-oriented and advanced data analysis experience. 

​Exceptional communication and presentation skills. 

​Demonstrates excellent critical thinking skills. 

​Ideal candidate is a strong team player, quality conscious, has excellent analytical, written and verbal communication skills, and is highly self-motivated. 

​Asset management experience in a Corporate IT environment is highly ​ 

PMP or similar PM experience level recommended

Proficient with all job functions within IT asset management and the asset lifecycle from requisition to retirement. 

In this newly created role, must be able to develop and run critical programs autonomously in an ambiguous environment.

Must have expert proficiency with corporate accounting and budgeting processes.

Must have technical background to understand the key infrastructure products including but not limited to server, network, appliances, storage, Saas solutions etc. and understand the core concepts behind "running IT like a business". 

Advanced ability to gather business and technology requirements.

Proven ability to lead and manage at senior levels without direct authority

Must have comfort presenting at the executive level. 

Stay on top of any deadline for all contracts or quotes that need to go through Purchasing, including by following any then-current protocols. 

Must have strong organization and collaboration skills
What you'll get from us
A team where you can voice your opinion, make an impact, and where you and your experience are valued. Internal mobility – there are opportunities for cross training and the ability to attain your next career step within Barracuda. 
Equity, in the form of non-qualifying options

High-quality health benefits

Retirement Plan with employer match

Career-growth opportunities

Flexible Time Off and Paid Time Off benefits

Volunteer opportunities
Campbell, CA only. The anticipated on-target earnings range for this role is $200,000-$206,000. Actual compensation offered will be dependent upon the individual's skills, experience, and qualifications as they directly relate to the requirements of the position, the budget for the position, and applicable employment laws. 

#LI-Hybrid
---