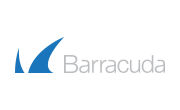 Manager, Software Engineering
Job ID 24-313

Engineering Manager Data Inspector
Come Join Our Passionate Team!  At Barracuda, we make the world a safer place. We believe every business deserves access to cloud-enabled, enterprise-grade security solutions that are easy to buy, deploy, and use. We protect email, networks, data, and applications with innovative solutions that grow and adapt with our customers' journey. More than 200,000 organizations worldwide trust Barracuda to protect them — in ways they may not even know they are at risk — so they can focus on taking their business to the next level.
 We know a diverse workforce adds to our collective value and strength as an organization.  Barracuda Networks is proud to be an employer that complies with all applicable national, state, and local laws pertaining to nondiscrimination and equal opportunity regardless of race, gender, religion, sex, sexual orientation, national origin, or disability.

Envision yourself at Barracuda
 We are seeking a passionate, experienced Software Engineering Manager to join our Email Protection organization. We hire strong, collaborative leaders to inspire and enable teams to be successful delivering quality software.
The right candidate will have significant experience mentoring and coaching agile development teams. You'll be managing the day-to-day operations of a software team responsible for architecting, developing, testing, deploying, and scaling email security products in the cybersecurity space.
Our products are generally built using modern technologies and languages and deploy to AWS or Azure via a mature CI/CD pipeline. Performance, monitoring and observability are first class citizens in our ecosystem. Some products are on their journey 'to the public cloud' and successful management of a product roadmap, and an architectural roadmap that includes addressing technical debt, is key.
Tech Stack: 
Domain:

DLP/CASB,

Email, MX Records, driven through SMTP, POP, IMAP

Identity and Directory Management like

LDAP, MS AD, Okta, Auth0.

Public cloud expertise

like

AWS, Azure

Automation Frameworks like

Mabl, Selenium, Robot

CI/CD like

CircleCI, GitHub/GitHub Actions, bitbucket, Jenkins, Terraform, CloudFormation

Product Technology like

AWS/Azure(Server and Sever-less), Docker

High Level Programming Languages like

Java/Kotlin, Python, Perl, C/C++, C#, Apache Spark

Modern Frontend technologies like

ReactJS, Angular etc.,

Monitoring like

CloudWatch, NewRelic, Kibana, Prometheus, Grafana

Data Storage like

AWS S3, ElasticSearch, AWS Dynamo, PostGres

Data Pipelines like

DataBricks, Kafka, SQS, SNS
What you will be working on
Provide people management for a cross-functional product development team.

Manage HR activities as a direct manager.

Coach and mentor through 1x1s and other professional development means, including leveraging senior team members as technical mentors to grow the skills of more junior developers.

Facilitate career growth opportunities.

Enable a flexible yet productive work environment supporting a distributed workforce.

Partner with product managers to outline roadmaps and communicate updates on progress.

Participate in software architectural discussions, influencing decisions, and collaborating with peers to maintain consistency across the organization.

Work with engineers to implement features, debug issues/escalations, prioritize technical debt.

Ensure delivered solutions adhere to the software architecture strategy coding standards, security guidelines, and established organizational policies and procedures.

Identify and champion process and productivity improvement strategies for the team(s)
What you bring to the role
Bachelor's degree in computer science, Engineering, or a related field. Master's degree preferred.

Proven experience (typically 10+ years) in cyber security roles, with a focus on email security and incident response. 3-4 years management experience

Proven experience in managing and leading a full-stack team containing developers, SDETs etc., in a fast-paced, dynamic environment.

Experience with daily operations associated with a SAAS application running in a public cloud requiring 24/7 availability, and operating at a large data scale (Billions of data points being processed, Millions of concurrent users interacting with the product)

Experience managing an application containing both modern aspects, as well as legacy systems – and the ability to manage an architectural roadmap to modernize and and manage technical debt appropriately.

Proficiency in Cyber Security (Email, DLP/CASB etc.,).

In-depth knowledge of software development methodologies, tools, and best practices.

Excellent problem-solving and decision-making skills, with the ability to prioritize tasks and meet deadlines.

Exceptional communication and interpersonal skills, with the ability to effectively collaborate with cross-functional teams and stakeholders.

Strong leadership abilities, with a track record of motivating and inspiring teams to achieve outstanding results.

What you will get from us:
 A team where you can voice your opinion, make an impact, and where you and your experience are valued. Internal mobility – there are opportunities for cross training and the ability to attain your next career step within Barracuda, in addition to equity, in the form of non-qualifying options

#LI-Hybrid.
---