Photographer
---
Description
Impact is Hiring a Photographer to join our Award Winning Best & Brightest Workplace! 
As a Photographer at Impact, you will be responsible for capturing high-quality photographs of people, places, and products. You will work closely with the corporate marketing team and clients to ensure the desired look and feel for the photos are achieved. You will also recommend creative ideas and solutions to enhance the photographs.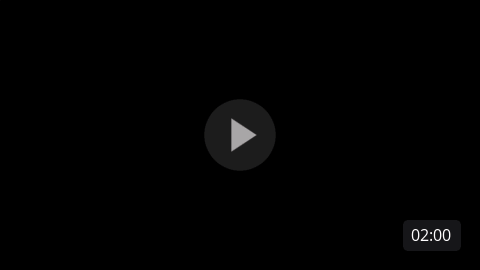 Responsibilities
Collaborate with creative directors, project leads, clients, peers, and other stakeholders maintain the visual identity of the Impact brand, and support various marketing initiatives and client campaigns while balancing artistry, communication, and partnership.

Plan, coordinate, and conduct photoshoots on location or in the studio, both with and without professional lighting

Utilize a comprehensive array of modern photography equipment, including but not limited to mirrorless cameras, interchangeable lenses, off camera flash, studio strobe, continuous lighting systems, camera support equipment, and grip equipment to achieve stakeholders desired outcomes.

Possess in-depth understanding and proficiency in the use of computers, Adobe Creative Suite, Capture One, Photoshop, Lightroom, After Effects and Bridge, for photo retouching, editing, and file management.

Retouch photos in post-production, delivering final photos that are complete and finished

Employ a "systems thinking" approach to efficiently manage and organize photo retouching, file maintenance, use of computer and Adobe Suite, to ensure optimal workflow efficiency to meet diverse stakeholder needs.

Tether on set and perform onsite photo editing and delivery to the social media team

Utilize your artistic knowledge and creativity to compose and enhance photographs

Evaluate large sets of photographs and make informed decisions to choose the most impactful and successful images that meet the project requirements and standards.

Manage and track photo equipment and inventory

Travel to offices and sets as needed for projects

Actively participate in meetings, brainstorms, webinars and other company events to provide innovative ideas that enhance our marketing and company culture and exceed goals and objectives.
Things We Are Looking For
The ideal candidate for this photography position is a creative and artistic individual with a passion for capturing the perfect moment in time. They have a keen eye for detail, a deep understanding of both the art and science of photography, and the skills to translate that knowledge into truly stunning imagery. Excellent communication skills are essential, whether it's interacting with clients or directing talent, to ensure that every photo shoot captures exactly what their clients are looking for.
This is an exciting opportunity to join a company that values creativity and innovation. The ideal candidate will have the opportunity to put their skills to the test, utilizing their knowledge of social media to help shape the company's online presence and connect with audiences in new and innovative ways. Whether they're on location at a photoshoot or in the studio, they will play an essential role in bringing the company's projects to life.

Skills and Qualifications:
Associates or Bachelor's degree in photography art preferred

2-4 years of experience in photography

Proven experience as a photographer in a competitive industry

Excellent verbal and written communication skills

Detailed knowledge and understanding of photography art and lighting science

Proficient in photo manipulation software, specifically Adobe Suite

Strong creative presence and artistic flair

Customer-focused, with a desire to overdeliver on quality

Ability to follow instructions and achieve desired results

Physical ability to stand and move around for long periods of time

Flexibility to travel as required for the job

Great eye for social media imagery to align with the company's social media strategy

Familiarity with subjects and types of photography, such as architecture/interiors/office spaces, commercial/studio sets, editorial/events/photojournalism, headshots/portraits, lifestyle, products, and travel.

A portfolio of previous work is required to apply for this position.
Benefits
20 days of PTO

12+ paid holidays

Flexible Sick Day Policy

Paid Maternity & Paternity Leave

Comprehensive Health, Disability Life, Dental and Vision Plans

401(K) match & retirement plans

Student Loan reimbursement

On-going training & development opportunities
#LI-Onsite
---