Regional Partner (Sales and Business Development) West
---
Description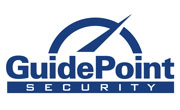 GuidePoint Security provides trusted cybersecurity expertise, solutions and services that help organizations make better decisions and minimize risk. By taking a three-tiered, holistic approach for evaluating security posture and ecosystems, GuidePoint enables some of the nation's top organizations, such as Fortune 500 companies and U.S. government agencies, to identify threats, optimize resources and integrate best-fit solutions that mitigate risk.

​Location of Responsibility: Western US
Regional Partners at GuidePoint are professionals who are autonomous, experienced, self-driven, highly motivated professionals with a very large range of business contacts. Our Regional Partners are materially involved in the complete sales and service lifecycle within the given geography, from pre-sales through delivery and have the freedom and control over how their regions are run.

As a Regional Partner you are responsible for the growth and maintenance of the region's staff and are also responsible for the product and service deliverables available to your customers.

GuidePoint's unique position as a trusted security consulting company also requires our Regional Partners to continually expand their knowledge and experience. As the security landscape grows and evolves GuidePoint's customers rely upon our knowledge and contacts to support them in their continued efforts.

Role and Responsibilities:
Build, maintain and expand customer, vendor, and service provider relationships within the region
Hire, train and expand the sales, engineering and support teams within the region
Grow and expand both top line and bottom line revenues within the region
Responsible for 100% of the P&L for the region
Work with other Regional Partners and Corporate to enhance the value of the GuidePoint brand
Provide support and guidance to security industry organizations and associations

Position Requirements:
Previous experience selling security, risk, and compliance products and services
Strong relationships with customers and partners within the region
Previous experience in starting a business or running a business a plus
Strong ethics and understanding of ethics in business and information security
Excellent oral and written communication skills
Self starter
Ideal Candidate will have extensive experience in both valued added partner and vendor environments
Membership and experience within security associations and organizations within the region

Why GuidePoint?
GuidePoint Security is a rapidly growing, profitable, privately-held value added reseller that focuses exclusively on Information Security. Since its inception in 2011, GuidePoint has grown to over 300 employees, established strategic partnerships with leading security vendors, and serves as a trusted advisor to more than 1,000 clients.
Firmly-defined core values drive all aspects of the business, which have been paramount to the company's success and establishment of an enjoyable workplace atmosphere. At GuidePoint, your colleagues are knowledgeable, skilled, and experienced and will seek to collaborate and provide mentorship and guidance at every opportunity. This is a unique and rare opportunity to grow your career along with one of the fastest growing companies in the nation.
Some added perks….
MacBook Air or Pro
Healthy mobile phone and home internet allowance
100% employer-paid medical and dental with generous employer family contributions
Eligibility for retirement plan after 2 months at open enrollment
Work remote from home office with travel throughout the Region

Equal Opportunity Employer

GuidePoint Security, LLC is an equal opportunity employer and all qualified applicants will receive consideration for employment without regard to race, color, religion, sex, national origin, age, disability status, marital status, sexual orientation, gender identity, genetic information, protected veteran status, or any other characteristic protected by law.

In compliance with federal law, all persons hired will be required to verify identity and eligibility to work in the United States and to complete the required employment eligibility verification document form upon hire.
---