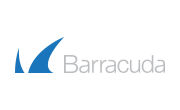 Principal Software Engineer
Job ID 22-469
Open to Remote - US

Come Join Our Passionate Team! At Barracuda, we make the world a safer place. We believe every business deserves access to cloud-enabled, enterprise-grade security solutions that are easy to buy, deploy, and use. We protect email, networks, data and applications with innovative solutions that grow and adapt with our customers' journey. More than 220,000 organizations worldwide trust Barracuda to protect them — in ways they may not even know they are at risk — so they can focus on taking their business to the next level.
We know a diverse workforce adds to our collective value and strength as an organization. Barracuda Networks is proud to be an Equal Opportunity Employer, committed to equal employment opportunity and equitable compensation regardless of race, gender, religion, sex, sexual orientation, national origin, or disability.
Grow your career with us at Barracuda
We are seeking an experienced Principal Software Engineer to join our Email Security product team. Our products protect our customers against a growing number of security threats. As a Principal Software Engineer in a cloud operations / SRE role - you will be involved in all aspects of cloud operations for a SAAS product running in a public cloud. This includes involvement with infrastructure architecture and system design, application configuration, deployment, scaling, and performance.
Our teams are made up of engineers with varied skills and backgrounds, which allow for autonomy and innovation in developing solutions. We value code quality, innovative thinking, good communication, occasional pair programming, sound testing practices, and opportunities for mentoring.
Our products are generally built using modern technologies and languages and deploy to AWS or Azure via a mature CI/CD pipeline. Performance, monitoring and observability are first class citizens in our ecosystem. Some products are on their journey 'to the public cloud' and successful execution across a product roadmap, and an architectural roadmap that includes addressing technical debt, is key.
Current Tech Stack
Cassandra, Elasticsearch, Python, PHP, Perl, Kafka, Postgres, Docker, AWS
Note - near term future state is introducing modernization of the stack, including:
Leveraging public cloud, ex. Azure/AWS managed services
Modernizing the CI/CD pipeline with more automation and things like Kubernetes
Unifying the frontend across all Barracuda products to React/Typescript and related frontend technologies towards a more unified customer experience
What you'll be working on
Partner with Product Manager/Product Owner and engineering leads to define strategy and business requirements
Collaborate to identify, develop, and deploy manageable, scalable and robust services
Ensure service reliability and uptime for cloud services
Troubleshoot issues across the entire stac across infrastructure, software, application, network - including issues related to scale and performance
Ensure consistent application of operational standards across cloud applications and services
Understand product ecosystem dependencies, impact, and how integrated with other products
Provide technical leadership and guidance for the engineering team and mentor team members in engineering best practices
Keep up to date with industry trends and developments
Manage on-call response for a mission critical cloud service
What you bring to the role
Bachelor's degree in computer science or related technical field (or equivalent practical experience)
3+ years of experience as a tech lead for distributed systems/SaaS products at cloud scale
Proven expertise in solving complex distributed systems issues, with ability to "roll up sleeves" and contribute
Solid leadership experience motivating, mentoring/coaching team members and assigning/delegating work as appropriate
Ability to communicate clearly and use a collaborative approach across boundaries to get work done. Track record of leading cross-functional teams
Knowledge of SDLC and Agile practices, including source control management, CI/CD and operations
Experience operating Elasticsearch at scale, or similar
Experience with build systems, package management, and package creation
Experience with provisioning and customizing AWS ¬AMIs
Strong practical Linux and bash scripting skills
Knowledge of networking fundamentals, routing, DNS, load balancing etc
Proficiency with configuration management tools such as Puppet, Ansible, Chef etc
Experience with Microservices architecture, REST services, container-based virtualization (e.g. Docker, Kubernetes)
Solid experience with Infrastructure as Code such as Terraform or CloudFormation
Knowledge of best security practices and design of a Least Privileges environment
Understanding of TLS Certificates management
Experience in Amazon Web Services with knowledge of Security Groups, VPC, EC2, AutoScaling, CloudWatch, and RDS
Experience with Monitoring and Alerting solutions such as NewRelic and PagerDuty
Experience with a SQL based RDBMS
Experience with syslog configuration
Experience with systemd, system units, and boot order dependencies
Experience with Kafka message broker
Experience with provisioning and running Docker images
Experience with scripting using Python and Bash
Experience with public cloud and managed services in AWS or Azure
(For example in AWS, such things as EBS, S3, Route53, Kinesis, DynamoDB, Elasticache, CloudTrail, AWS API Gateway, AppSync, IAM, KMS, Secret Management, Lambda, SNS, SQS, SES etc.)
Experience with Web Application Firewalls (WAF)
Experience with cost monitoring and optimization
What you'll get from us
A team where you can voice your opinion, make an impact, and where you and your experience are valued. Internal mobility – there are opportunities for cross training and the ability to attain your next career step within Barracuda.
High-quality health benefits
Retirement Plan with employer match
Career-growth opportunities
Flexible Time Off and Paid Time Off benefits
Volunteer opportunities

#LI-SA1
#LI-Hybrid
---