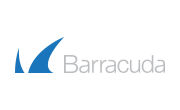 Principal Backend Engineer (EGD)
Principal Software Engineer 
Barracuda Email Gateway Defense
We're building great B2B SaaS products operating at massive scale - Come Join Us! 
Barracuda - World Class Protection for Email, Data and Networks 
At Barracuda, our mission is to make the world a safer place.  We protect email, networks, data, and applications with innovative solutions that grow and adapt with our customers' journey. More than 220,000 organizations worldwide trust Barracuda to protect them so they can focus on taking their business to the next level.  
With great benefits, excellent work-life balance, flexible work options, and an incredibly supportive team and culture, Barracuda is an excellent choice for your next career move!
The Product – Email Gateway Defense  
Our award-winning email security products protect our customers through the detection and mitigation of a growing number of email security threats.  
As a Principal Software Engineer, you'll work on the large-scale distributed systems underpinning our cloud applications for email security. Our teams are made up of engineers with varied skills and backgrounds, which allow for autonomy and innovation in developing solutions.  
Day-to-Day Responsibilities
Partner with Product Managers to define strategy and business requirements.

Understand product-wide ecosystem dependencies, impact, and integration with other products. 

Build highly scalable, available, and secure services deploying to AWS. 

Participate in the design & development of new features/enhancements. Troubleshoot/fix product issues to resolve complex problems such as related to scale and performance. 

Create backend APIs supporting new product features. 

Collaborate, pair, and mentor less-experienced developers. 

Work with team members, management, and stakeholders to ensure projects are delivered with high quality. 
The Tech Stack 
Our products are built using modern technologies and languages and deployed to AWS or Azure via a mature CI/CD pipeline. Performance, monitoring, and observability are first-class citizens in our ecosystem. Some products are on their journey 'to the public cloud'. 
You'll be dealing with a large system - a mix of modern and older technologies with good management of technical debt and a future-looking architectural roadmap. 
What you bring to the role 
We understand that the perfect candidate is difficult to find, and not everyone can tick every box on the list. Don't be afraid to apply if you don't have everything listed!
10+ years of professional development experience building large-scale, distributed systems/SaaS products in public cloud (AWS, Azure) 

Understanding of Email technologies and SMTP 

Experience with microservices architectures, streaming services, REST and GraphQL services, queuing systems, container-based virtualization (e.g., Docker), Kubernetes 

Knowledge of SDLC and Agile practices, including coding standards, code reviews, source control management, CI/CD, and operations 

Solid leadership experience motivating, mentoring/coaching team members and assigning/delegating work as appropriate 

Solid experience with one or more of the following programming languages - Python, JavaScript, C 

Strong Linux and bash scripting skills including knowledge of system-level debugging with strace 

Knowledge of networking fundamentals, routing, DNS, load balancing, etc. 

Proficiency with configuration management tools such as Chef, Puppet, Ansible, etc. 

Solid experience with Infrastructure as Code such as Terraform or CloudFormation 

Knowledge of best security practices and experience with secure coding in a "least privilege" environment 

Experience developing in Amazon Web Services with knowledge of Security Groups, Lambda, EC2, CloudWatch, Kinesis, SNS, ECS, DynamoDB, Athena, and API Gateway 

Experience with a SQL-based RDBMS 

Bachelor's degree in computer science or related technical field (or equivalent practical experience) 
Life At Barracuda  
At Barracuda, we empower our team members. You'll have the opportunity to make an impact because your opinions and experience are highly valued. 
We work hard at Barracuda, but we also understand that a good work-life balance means you'll be much happier in your work. We put those extra hours in when needed, but don't expect soul-crushing, long hours week to week to be the norm! 
Additional benefits:  
A flexible work environment with great equipment and support 

High-quality health benefits 

401k with employer match 

Career-growth opportunities 

Flexible and paid time off

Rich programs for career development

Volunteer opportunities
We know a diverse workforce adds to our collective value and strength as an organization.  Barracuda Networks is proud to be an Equal Opportunity Employer, committed to equal employment opportunity and equitable compensation regardless of race, gender, religion, sex, sexual orientation, national origin, or disability. 
#LI-Hybrid  
---