Regional Vice President of Enterprise Sales
---
Description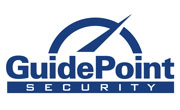 GuidePoint Security is seeking an experienced Regional Vice President of Enterprise Sales that is self-driven and highly motivated with a very large range of business contacts. Our RVPs open new regions and have end user as well as security vendor contacts.
Role and Responsibilities:
Build, maintain, and expand customer and vendor relationships within the region
Hire, train, and expand the sales team within the region
Grow and expand both top line revenue and bottom line profitability
Playing a key role in providing input on the region's growth strategy
Forecasting annual, quarterly, and monthly sales accurately 
Position Requirements:
Previous experience selling security, risk, and compliance products and services
Must have cyber security experience
Strong relationships with customers and vendors within the region
Prior experience managing a P&L desirable but not required
Excellent oral and written communication skills
Ideal Candidate will have extensive experience in both valued added reseller and vendor environments
Why GuidePoint?

GuidePoint Security is one of the fastest growing companies in the U.S. and a leader in cybersecurity. Since its inception in 2011, GuidePoint has grown to nearly 350 employees, established strategic partnerships with leading security vendors, and serves as a trusted advisor to more than 1,000 clients.   Our core values drive all aspects of the business, which have been paramount to the company's success and establishment of an enjoyable workplace atmosphere.  

At GuidePoint, your colleagues are knowledgeable, skilled, and experienced and will seek to collaborate and provide mentorship and guidance at every opportunity.   Our generous benefits plan includes 100% employer paid medical and dental with generous employer family contributions and eligibility for retirement plan benefits after six months.  Within GuidePoint, our next generation Managed Security Services (MSSP) business is growing very rapidly.  If you have the passion, work ethic, winning attitude and competitive mindset and be at the forefront the best MSSP in the U.S., we want you on our team.

Equal Opportunity Employer
GuidePoint Security, LLC is an equal opportunity employer and all qualified applicants will receive consideration for employment without regard to race, color, religion, sex, national origin, age, disability status, marital status, sexual orientation, gender identity, genetic information, protected veteran status, or any other characteristic protected by law.
In compliance with federal law, all persons hired will be required to verify identity and eligibility to work in the United States and to complete the required employment eligibility verification document form upon hire.
---