DLP Security Engineer
---
Description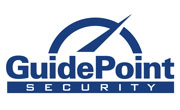 GuidePoint Security provides trusted cybersecurity expertise, solutions and services that help organizations make better decisions and minimize risk. By taking a three-tiered, holistic approach for evaluating security posture and ecosystems, GuidePoint enables some of the nation's top organizations, such as Fortune 500 companies and U.S. government agencies, to identify threats, optimize resources and integrate best-fit solutions that mitigate risk

GuidePoint Security is looking for a qualified candidate with extensive experience in Symantec DLP Incident Remediation and Policy Management. Personnel will need to provide data analysis to identify incident trends and patterns. Resources with programming skills for improved automation is preferred.

Role and Responsibilities:
3 Years of Symantec and/or McAfee DLP operational experience is required; must have implemented and managed DLP program; must possess strong technical knowledge of DLP architecture, system policies, rules, etc.

Coding/Scripting experience (e.g. Python, Perl, PowerShell)

Proven experience with creating Regular Expressions

Experience with RESTful APIs and automation

Knowledge of data classification solutions

Knowledge of cryptographic implementations at media, file, and application levels

Experience with metadata management and data tagging and creating custom data analytics for data security

Cloud Access Security Broker (CASB) implementation and/or management experience (preferred)

Next Generation Anti Malware implementation and/or management experience (preferred)

Threat Intelligence administration experience; have used or implemented the above program in some capacity, understanding incident response, analysis, rules, etc. (preferred)

Strong verbal and written communications skills; must be able to effectively communicate technical details and thoughts in non-technical/general terminology to various levels of the organization.

Work well in team environments with internal and external resources as well as work independently on tasks

Strong organizational, and time management skills

All work done on customer site, no telework
Requirements:
A Bachelor's Degree in Computer Science or Engineering or equivalent experience

CISSP, CISA, CEH, OSCP, or other industry recognized security certification(s)

Able to obtain a Public Trust clearance

Why GuidePoint?
GuidePoint Security is a rapidly growing, profitable, privately-held value added reseller that focuses exclusively on Information Security. Since its inception in 2011, GuidePoint has grown to over 300 employees, established strategic partnerships with leading security vendors, and serves as a trusted advisor to more than 1,000 clients.
Firmly-defined core values drive all aspects of the business, which have been paramount to the company's success and establishment of an enjoyable workplace atmosphere. At GuidePoint, your colleagues are knowledgeable, skilled, and experienced and will seek to collaborate and provide mentorship and guidance at every opportunity. This is a unique and rare opportunity to grow your career along with one of the fastest growing companies in the nation.
Some added perks….
MacBook Air or Pro
Healthy mobile phone and home internet allowance
100% employer-paid medical and dental with generous employer family contributions
Eligibility for retirement plan after 2 months at open enrollment

Equal Opportunity Employer
GuidePoint Security, LLC is an equal opportunity employer and all qualified applicants will receive consideration for employment without regard to race, color, religion, sex, national origin, age, disability status, marital status, sexual orientation, gender identity, genetic information, protected veteran status, or any other characteristic protected by law.
In compliance with federal law, all persons hired will be required to verify identity and eligibility to work in the United States and to complete the required employment eligibility verification document form upon hire.
---