Principal Security Engineer - Data Analytics and Security Automation
---
Description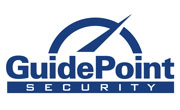 GuidePoint Security provides trusted cybersecurity expertise, solutions and services that help organizations make better decisions and minimize risk. By taking a three-tiered, holistic approach for evaluating security posture and ecosystems, GuidePoint enables some of the nation's top organizations, such as Fortune 500 companies and U.S. government agencies, to identify threats, optimize resources and integrate best-fit solutions that mitigate risk.
Principal Engineers at GuidePoint Security are elite industry veterans who are driven to better themselves, the business, and bring up those around them. Our Principal Engineers are materially involved in developing and maturing security practices and their subsequent service lifecycles, from pre-sales through delivery and have the freedom and control over how engagements are scoped and delivered. Our unique position as both a Value-Added Reseller (VAR) AND a professional services organization also requires our Principal Security Engineers to continually expand their knowledge and experience with the latest cutting-edge information security technologies. This helps satisfy our engineers desire to constantly expand their knowledge and better meet the needs of our clients. Candidates must reside locally within the New England or New York Metro for local travel when necessary.

Position Requirements:
Minimum 3 years delivering professional services in an enterprise level consultative role
Ability to lead a portfolio of large complex projects, delegating tasks across multiple engineering resources and teams without oversight
Proactively works to mature the practice, including improving existing offerings, creating new offerings, and mentoring team members
Author comprehensive business and technical collateral to support the practice that is proficiently tailored to both technical and managerial audiences
Support sales efforts through conference speaking, blog/whitepaper authoring, and podcast speaking/producing
Provide frequent support to members of the sales team to help drive business
Up to 50% out-of-town travel may be required to clients in New England
Principal Security Engineers work from remote/virtual when not visiting client locations

Technical Requirements:
Advanced working knowledge of data analytics platforms and their underlying infrastructure
Deep expertise architecting and designing enterprise scale data collection, aggregation, normalization, and enrichment strategies
Deep expertise developing advanced security-focused content for Splunk, including creation of complex threat detection logic and operational dashboards
Expertise designing and developing security automation and orchestration (SOAR) playbooks
Scripting and development skills (e.g. BASH, Perl, Python or Java) with strong knowledge of regular expressions
General networking and security troubleshooting (firewalls, routing, NAT, etc.)
Deep proficiency in various client and server operating systems

Preferred Requirements:
Experience with SOAR platforms such as Phantom, Demisto, and Swimlane
Splunk Certifications such as Splunk Certified Consultant, Splunk Enterprise Security Implementation, and Splunk Certified Architect
Experience with platforms such as Ansible, Puppet, Chef, Terraform and SaltStack
Experience with other Information Security solutions including Symantec DLP, ForeScout, ZScaler, Palo Alto, BlueCoat/Symantec, Check Point, McAfee, Carbon Black, CrowdStrike, Splunk, and Cisco SourceFire
Experience authoring security runbooks, policy, and best practice documentation
5+ years of security engineering experience in the Information Security industry
Bachelor's degree in a relevant discipline or equivalent professional experience

Why GuidePoint?

GuidePoint Security is a rapidly growing, profitable, privately-held value added reseller that focuses exclusively on Information Security. Since its inception in 2011, GuidePoint has grown to over 300 employees, established strategic partnerships with leading security vendors, and serves as a trusted advisor to more than 1,000 clients.
Firmly-defined core values drive all aspects of the business, which have been paramount to the company's success and establishment of an enjoyable workplace atmosphere. At GuidePoint, your colleagues are knowledgeable, skilled, and experienced and will seek to collaborate and provide mentorship and guidance at every opportunity.
This is a unique and rare opportunity to grow your career along with one of the fastest growing companies in the nation.
Some added perks….
100% employer-paid medical, dental and vision insurance for employee, with generous employer family contributions
Healthy mobile phone and home internet allowance
Flexible remote work environment
15" MacBook Pro with Retina Display
Equal Opportunity Employer
GuidePoint Security, LLC is an equal opportunity employer and all qualified applicants will receive consideration for employment without regard to race, color, religion, sex, national origin, age, disability status, marital status, sexual orientation, gender identity, genetic information, protected veteran status, or any other characteristic protected by law.
In compliance with federal law, all persons hired will be required to verify identity and eligibility to work in the United States and to complete the required employment eligibility verification document form upon hire.
---