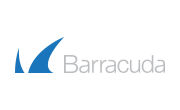 Software Architect
Barracuda MSP is on the cutting edge of the SaaS cloud storage market, delivering an exceptional customer experience for its channel partners. Serving over 2000 partners, and nearly 40,000 small businesses, Barracuda MSP is helping to ensure that no small business goes out of business from data loss.
This is an amazing opportunity for a Software Architect to join a growing team of talented engineers and make a major impact on our product. You will have the best of both worlds: join a software company that has a real product, real customers and a rock solid financial picture… and the opportunity to work on a cool product at a company with a ton of growth potential.
This position is ideally suited for a talented, hands-on, energetic leader who has a track record of success as a software architect as well as an software developer and wants a major voice in the direction of our product.
Responsibilities:
Be part of architect team for our proprietary ECHOplatform owning the technical aspects of Barracuda MSP Solution's ECHOplatform server side systems
Drive solutions architectures from ideation through release and support
Define the technical roadmap based on the product direction by working closely with Product Management and Engineering Leadership
Define ECHOplatform technical integration strategy and high level design
Partner with Product Management to scope and projects and define high-level requirements
Analyze product requirements and identify key non-functional requirements.
Lead the effort to increase the system's reliability, scalability, performance, testability, supportability, and deployability
Improve the team's technical design process by introducing modern technical design best practices
Review technical design from Scrum teams
Software development, testing, support on back end systems
Facilitate release planning effort with Engineering Leadership and Product Management
Assess and select new technologies/off-the-shelf components to improve system's reliability.
Qualifications:
Bachelor's degree in Computer Science or Software Engineering, or equivalent work experience.
10+ years' progressive experience architecting, designing and implementing highly scalable enterprise or consumer facing software solutions.
Expert experience with data modeling, persistence layers, and analytics platforms
Expert experience with XML-RPC and RESTful API
Experience with architect/technical design in Agile environment
Experience with software design using LAMP (Linux, Apache, MySQL, and PHP)
Proficiency in Scrum methodology
Knowledgeable in IT infrastructure, including storage systems, virtualization, datacenter technologies
---