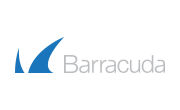 Technical Support Engineer – Tier III
Intronis is one of the leading and fastest growing providers of cloud backup and recovery to partner resellers and managed service providers. We have been growing at a record pace and recently joined Barracuda Networks as a wholly-owned subsidiary, allowing us to rapidly expand our ECHOplatform to include a comprehensive suite of backup and disaster recovery products aimed squarely at the MSP channel.
Working in a collaborative, supportive environment our Technical Support Engineers become experts in our industry. From the applications our partners run with our cutting-edge SaaS dashboard to the network configurations deployed with their end-users and the specific needs of their businesses, you will gain deep insight into the MSP ecosystem and apply that knowledge daily in providing rock-solid, reliable support.
Skills Required:
Windows operating system/networking knowledge – be familiar with all versions of as well as basic networking such as Mapped Drives. Great problem solving skills in different windows environments, excellent written and oral communication skills, strong customer service experience, and ability to stick with an issue until the root cause is identified and resolved. Extreme patience required when working through items of great importance to our clients.
Responsibilities:
•Provide exceptional technical support for Intronis partners and customers
•Escalate and triage any incoming issues that are non-standard
•Accurate and consistent use of our ticketing system
•"Owning" client issues/tickets from first contact to completion
Qualified candidates for this position are/have:
•Appreciation for the importance of seeing each customer contact through to completion
•Fearless application of professional written and oral communication skills
•Ability to really listen to our customers and convey our commitment to resolving the issue they contacted us about
•Windows operating system/networking knowledge
Education/Experience:
•1-3 years' experience working within a technical support environment, primarily troubleshooting technical issues relating to windows operating environments
•Ability to troubleshoot various customer technical issues using remote access
•Prior experience supporting storage applications a plus, but not required
•Microsoft Exchange and Microsoft SQL experience a plus, but not required
---