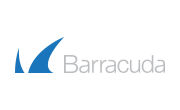 Software Engineer
At Barracuda, we offer industry-leading solutions designed to solve mainstream IT problems. We provide powerful yet easy-to-use security and storage solutions that simplify IT. This is an excellent opportunity for a Software Engineer to work on cross-team Tools/Applications with the cross-Engineering Team.
This position will be working on a variety of projects and internal tools for Barracuda products. The work we do allows us to bring the company together and keep the product teams focusing on what should be their primary focus, their product.
You will be working in a small team environment have an opportunity to work on quite a few projects and with multiple different languages. Thinking out of the box to solve problems is what we do best.
We want to talk with Engineers from different talent pools because in our experience talented people bring new things with them.
What you need to be successful?
Bachelor's Degree in Software Development or Computer Science or Equivalent Work Experience
3+ years of Software Development Experience.
Experience with a Dynamic Scripting Language: Perl preferred
Python / PHP / Ruby / Lua / JavaScript are acceptable
Experience with a Compiled Language: Go preferred
Java, C, C++ are acceptable
Experience working in a Linux environment.
Nice to have:
Experience with Cloud Development Technologies (RDS, S3, Lambda, etc)
Experience with SQL Databases and Database Design
Experience with Multi-Threaded Programming, in the style of Go or similar
Experience with Git
Experience with Open Source Analysis
Our workplace includes:
Great downtown location, with tons of restaurants within walking distance
Open floor concept
Bagel Wednesdays
Table tennis and arcade machines
Subsidized Parking
---