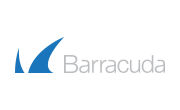 *Technical Support Representative
Barracuda Networks is currently looking for a highly motivated and excited Technical Support Representative. This role is a front line facing position requiring the ideal technical skills necessary to understand, document, and troubleshoot the customers' product support issues in an efficient manner that is beneficial to the customer and the company in a high demand environment.

Qualifications:
The successful candidate will have in-depth knowledge of:
Networking technologies such as TCP/IP, routing, IP subnetting, static routes, proxies, ARP, and DHCP.
Network infrastructure applications such as DNS, NTP, DHCP, VRRP, VLAN, PKI, and IPSec
Firewall configuration principles like NAT rules and port forwarding.
Layer 7 Application control techniques -- examples of controlled applications include: peer-to-peer (P2P); Instant Messaging; Voice over IP (VoIP); Streaming media; and Standard Layer 7 protocols like BGP, DHCP, HTTP, etc.
Role based access control procedures with tools like Active Directory, RADIUS, RSA SecurID, and LDAP.
Web-based threat and malware protection.
Intrusion prevention techniques for common attacks like: SQL injections, arbitrary code executions, cross site scripting and buffer overflows, Denial of Service (DoS) and Distributed Denial of Service (DDoS), and directory traversal and probing and scanning attempts.
IP and ARP spoofing protection techniques.
WAN optimization, traffic shaping, Quality of Service (QOS), and uplink balancing.
Encryption algorithms to include: AES128, AES256, DES, 3 DES, and Blowfish.
Site-to-site and client-to-site VPN technologies like IPSsec, GRE, and SSL-VPN
Fault isolation and root cause analysis to diagnose and solve complex technical issues.
Proficient with a Linux development environment.
PHP and C++
Database management (MySQL, Postgres, and NoSQL).
Additional skills:
Experienced with third party vendor tools:
Cisco
Checkpoint
Juniper (Netscreen)
Fortinet
Palo Alto Networks
Bachelor's Degree in Networking and Telecommunication, Computer Science or IT
---