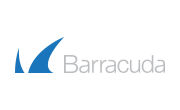 *Renewals Representative
The Barracuda sales team is a huge part of why the company keeps growing and succeeding. Within the sales team is a group of talented and specialized sales representatives who focus on renewals. This team is critical to maintaining the flow of recurring revenue, while relentlessly upselling and cross-selling.
Are you cheerful, persistent, persuasive, and irresistibly likable over the phone? Do you love being part of a diverse, supportive, talented group of professionals who get stuff done while having a good time? Then you might be ready to join our renewals team.
Around here, we cheer each other on, celebrate each other's accomplishments, and help each other out. We laugh a lot and are proud of the fun, friendly culture we've developed. Above all, we take pride in doing work that genuinely helps our customers.
If you're ready to join a great company, and you're interested in fulfilling a critical role while having a lot of fun, and you can keep your ego in check for the good of the team, then we want to hear from you.
What you'll be doing:
A typical day on our sales floor includes driving pipeline through Salesforce.com, plus fielding and supporting inbound phone transfers from Customer Service. Your goal is to always be cross-selling and upselling, so if you like a challenge, we want you here. Plus, you will always be learning—about the products, the messaging, and customer needs, so that you can always drive the value of our solutions.
What you bring to the team:
Excellent customer service and communication skills
Detail-oriented, self-managed, self-motivated, and organized
Strong time management skills
Knowledge of Microsoft Office Suite and Salesforce a plus
High energy and positive attitude
Comfortable working in a fast-paced environment
College degree preferred
Great ping-pong player. Engineering has been dominating lately :)
---