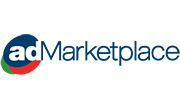 Sr. Campaign Success Manager
About adMarketplace

adMarketplace is the largest privacy-safe consumer search marketplace. We provide search advertising integrations for trusted mobile apps, browsers, browser applications, and consumer sites to connect consumers directly to top brands at the moment they express decision-making intent.


We are dedicated to improving the search experience for consumers, publishers, and advertisers without sacrificing privacy. With 20 years of experience building and operating innovative consumer search technology, our mission is to add value to every search.
The Role
As a Sr. Campaign Success Manager, you will dive deep into connecting our clients KPIs to tactical campaign strategies that deliver excellent results to drive retention and growth. You should be a great problem solver, highly analytical, collaborative, and love diving into the details to solve problems and deliver excellent results.
You will be responsible for bringing a deep knowledge of client KPIs and data to serve as a thought leader on your accounts. You will own performance, retention, and growth strategies across our top advertiser account base in conjunction with the Services team.

What You'll Do:
Own campaign execution towards delivering results against client KPIs; ensure campaigns meet best practices for success.

Collaborate with Enterprise Managers to align campaign structures and strategies against goals; create performance recaps with an eye towards client KPIs and growth.

Leverage campaign and client data to solve problems and find new opportunities for business growth.

Provide customer insight to Product team for new features, functionality and enhancements.
Qualifications:
Bachelor's degree; 3-5+

years of relevant Campaign Management or relevant experience in digital media (preferred)

Strategic thinker who is comfortable using data & insights to identify and solve problems

A team player who knows how to collaborate across teams to deliver excellent results

Excited about bridging business needs with technical prowess and analytical skills to deliver against client KPIs

Proven ability to set clear and deliverable goals - demonstrated tenacity and a commitment to deliver and be accountable for results

Ability to thrive in a fast-paced, deadline-driven, high growth environment

Ability to grasp and solve complex business issues quickly and creatively

Self-motivated, proactive team player who is not afraid to dive deep into problems to identify new solutions

Great attention to detail and a drive to deliver excellent results
Join Us:
adMarketplace is named as one of the best places to work in New York City by leading publications such as Built In and Crain's. We embody our core values and culture day in and day out. Our 5C's define how we play the game - Curiosity, Collaboration, Creative Conflict, Commitment and Competitiveness. We're looking for curious, dedicated, and collaborative individuals who play to win.
adMarketplace offers competitive salaries, continuing education programs, management training, and career paths to ensure all of our employees have an opportunity to grow.
The well-being of our employees is our top priority, adMarketplace offers competitive health benefits, wellness programs, paid time off, commuter benefits, equity, 401k matching, and more to ensure a healthy work/life balance.
---