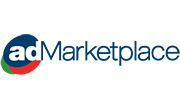 Sr. Business and Revenue Operations Manager
About adMarketplace
adMarketplace is the largest privacy-safe consumer search marketplace. We provide search advertising integrations for trusted mobile apps, browsers, browser applications, and consumer sites to connect consumers directly to top brands at the moment they express decision-making intent.

We are dedicated to improving the search experience for consumers, publishers, and advertisers without sacrificing privacy. Our mission is to add value to every search with our experience building and operating innovative consumer search technology.

The Role
The Senior Business and Revenue Operations Manager is responsible for administrative support of the pre-sales process and will work closely with the Sales and Enterprise Account Management teams. This is a fantastic opportunity to get into a dynamic, rapidly growing adtech company.

What You'll Do:
Support sales team in the pre-sales process by obtaining necessary information from client, inputting data into Salesforce, and generating and sending contracts via Salesforce.

Track and maintain scheduling for upcoming activities, updated meetings and ongoing launches within Enterprise Sales, Enterprise Account Management and at the Executive level.

Analyze data reports within Salesforce on Enterprise Sales accounts in order to recognize delays or changes that need to be brought to attention.

Responsible for contract management and updates.

Regular data quality Q/A and clean-up within Salesforce and other systems as necessary.

Participate during client escalation and/or introduction calls when necessary.

Special projects and tasks as identified by management.
Qualifications:
Bachelor's degree; 5+ years of experience preferably in digital media, with sales operations experience

Salesforce experience required

Organized with a rigorous attention to detail, drive for excellence, and a positive "can-do" approach

Ability to adapt to and embrace change

Very strong interpersonal, communication and presentation skills

Excellent verbal and written skills

Strong analytical and problem-solving skills with ability to work both independently and collaboratively

Ability to set goals, meet/exceed deadlines, and successfully manage multiple assignments concurrently

Ability to clearly and effectively communicate with clients and all levels of management across different functions

Highly motivated team self-starter and team player

Proficiency in Microsoft Word, Excel, PowerPoint
Join Us:
adMarketplace is named as one of the best places to work in New York City by leading publications such as Built In and Crain's. We embody our core values and culture day in and day out. Our 5C's define how we play the game - Curiosity, Collaboration, Creative Conflict, Commitment and Competitiveness. We're looking for curious, dedicated, and collaborative individuals who play to win.
adMarketplace offers competitive salaries, continuing education programs, management training, and career paths to ensure all of our employees have an opportunity to grow.
The well-being of our employees is our top priority, adMarketplace offers competitive health benefits, wellness programs, paid time off, commuter benefits, equity, 401k matching, and more to ensure a healthy work/life balance.
---