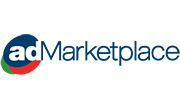 Account Specialist
About adMarketplace
adMarketplace is the largest privacy-safe consumer search marketplace. We provide search advertising integrations for trusted mobile apps, browsers, browser applications, and consumer sites to connect consumers directly to top brands at the moment they express decision-making intent.

We are dedicated to improving the search experience for consumers, publishers, and advertisers without sacrificing privacy. With 20 years of experience building and operating innovative consumer search technology, our mission is to add value to every search.

The Role
As an Account Specialist, you will be responsible for bringing a deep knowledge of client KPIs and data to serve as a thought leader on your accounts. You will collaborate with the Enterprise Account Managers and Campaign Managers to ensure all analytics and reporting are clear and communicated efficiently to clients. Additionally, you will assist with developing campaign architecture, reporting, execution and analysis. You will own performance, retention, and growth strategies across our top advertiser account base in conjunction with the Enterprise Account Management team.

What You'll Do:
Launch campaigns and provide consistent quality assurance (QA) of recently launched and running campaigns on an ongoing basis.

Generate and expand keyword lists to maximize campaign exposure to target audience.

Own campaign execution towards delivering results against client KPIs; ensure campaigns meet best practices for success.

Collaborate with Enterprise Account Managers to align campaign structures and strategies against goals; create performance recaps with an eye towards client KPIs and growth.

Create compelling ad copy utilizing Search Engine best practices, with continued testing of creative appeals, messaging and brand positioning.

Help prepare insight driven search recommendations and plan presentations based on client strategy.

Preparing daily/weekly reporting analysis and agendas for client meetings.

Participate in weekly/bi-weekly tactical client calls.

Consistently look for ways to improve current processes or introduce new approaches that will contribute to company success.

Stay informed on evolving search landscape channels, tools and trends.

Responsible for learning all relevant tools for reporting, analytics and competitive analysis - bid management platforms, Benchtools, Google Insights.
Qualifications:
Bachelor's degree; 1+ years of Digital Media or Campaign Management experience, search advertising experience is a plus

Strategic thinker who is comfortable using data & insights to identify and solve problems

Adaptable and able to work within a team, handle multiple assignments, and meet tight deadlines

Excited about bridging business needs with technical prowess and analytical skills to deliver against client KPIs

Proven ability to set clear and deliverable goals - demonstrated tenacity and a commitment to deliver and be accountable for results

Ability to thrive in a fast-paced, deadline-driven, high growth environment

Search/Digitally savvy, with specific proficiency at Microsoft Excel, Word, PowerPoint
Join Us:
adMarketplace is named as one of the best places to work in New York City by leading publications such as Built In and Crain's. We embody our core values and culture day in and day out. Our 5C's define how we play the game - Curiosity, Collaboration, Creative Conflict, Commitment and Competitiveness. We're looking for curious, dedicated, and collaborative individuals who play to win.
adMarketplace offers competitive salaries, continuing education programs, management training, and career paths to ensure all of our employees have an opportunity to grow.
The well-being of our employees is our top priority, adMarketplace offers competitive health benefits, wellness programs, paid time off, commuter benefits, equity, 401k matching, and more to ensure a healthy work/life balance.
---