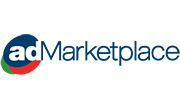 Director of Yield Optimization
About adMarketplace
adMarketplace is the largest privacy-safe consumer search marketplace. We provide search advertising integrations for trusted mobile apps, browsers, browser applications, and consumer sites to connect consumers directly to top brands at the moment they express decision-making intent.

We are dedicated to improving the search experience for consumers, publishers, and advertisers without sacrificing privacy. Our mission is to add value to every search with our experience building and operating innovative consumer search technology.

The Role 
adMarketplace seeks a Director of Yield Optimization to join our team. This is a fantastic role for a strong disciplined, entrepreneurial professional that is interested in becoming a leader in the online advertising industry and working with cutting-edge technology on a proprietary platform. This role involves significant revenue responsibility, as well as variation in the types of questions and problems you will be handling each day.

The successful Director of Yield Optimization will demonstrate a strong interest and understanding in data analytics, internet technologies and optimizing advertiser and publisher yield. Understanding of the online advertising ecosystem - DSPs, SSPs, optimization methodologies - is a big plus. This is a complex and analytical position in which creativity and flexibility are required to find optimal solutions.

The Director of Yield Optimization will be responsible for managing the search optimization, publisher's traffic quality and data teams.

What You'll Do:
Build Revenue Reports & Projections, including weekly forecasting and pacing updates

Manage and develop members of the BI and Pricing & Optimizations teams

Review and reply to team priorities and EOD reports

Review and design Regular Reports to identify issues & opportunities

Review growth plans for accounts

Manage escalated account issues

Report account changes, overall performance, and trends to Senior Leadership

Work closely with Ad Operations to deliver products that enhance campaign optimization

Assuring quality of changes and accounts of Analysts

Share and implement search analyst best practices

Hire, onboard, and train new team members

 
Qualifications:
Bachelor's Degree and 5-7+ years of experience in a related field

Experience leading multiple teams

Experience working with Senior Leadership

Strong reporting and analytics skills

Versed in tracking platforms

Ability to troubleshoot and resolve issues quickly

Background in forecasting is a plus
Join Us:
adMarketplace is named as one of the best places to work in New York City by leading publications such as Built In and Crain's. We embody our core values and culture day in and day out. Our 5C's define how we play the game - Curiosity, Collaboration, Creative Conflict, Commitment and Competitiveness. We're looking for curious, dedicated, and collaborative individuals who play to win.

adMarketplace offers competitive salaries, continuing education programs, management training, and career paths to ensure all of our employees have an opportunity to grow.

The well-being of our employees is our top priority, adMarketplace offers competitive health benefits, wellness programs, paid time off, commuter benefits, equity, 401k matching, and more to ensure a healthy work/life balance.
---