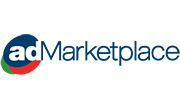 Campaign Specialist
We are looking to hire a Campaign Specialist to deliver excellent results for our top advertisers. This role will have a significant impact on adMarketplace's revenue and visibility.

As a Campaign Specialist, you will dive deep into connecting our clients KPIs to tactical campaign strategies that deliver excellent results to drive retention and growth. You should be a great problem solver, highly analytical, collaborative, and love diving into the details to solve problems and deliver excellent results.

Key Responsibilities:
Actively and consistently support all efforts to simplify and enhance the customer experience.

Efficiently, effectively, and accurately manage digital orders from submission through campaign fulfillment.

Set up all campaigns with 100% accuracy, confirm successful launch, monitor pacing and health of campaigns, forecast campaign success, troubleshoot issues, and deliver campaigns in full.

Engage vendors and reporting teams/systems as needed on creation of advertiser campaigns and troubleshoot campaign set-up issues.

Confirm all ad orders adhere to specifications and support creative/technical related inquiries from sales.

Monitor, forecast and analyze campaigns, educate internally to establish expectations for campaign risks and revenue risks.

Provide proactive and frequent updates to Sales on campaign delivery details, launches, or campaign issues, maintaining exceptional customer service for clients, agencies and vendors.

Work closely and engage and manage relationships with multiple departments including outside vendors, agencies, and ad hoc requests from teams.

Maintain Ops processes and best practices and provide suggestions to leadership on improvement opportunities.

Monitor search campaigns using weekly reports to see what changes have been made to a campaign and if the campaign is meeting its KPIs.

Identify and escalate performance issues post fulfillment of customer account to increase quality engagement and conversions for improved ROI.

Review monthly account performance reports and identify accounts that are not meeting their Key Performance Indicators (KPI) as established by the business.

Review keywords, clicks and conversions of customers to determine areas that need updating.

Clearly and concisely communicate (both verbal and written) Search account related findings to various members of the sales team.
Who you are:
Strategic thinker who is comfortable using data & insights to identify and solve problems.

A team player who knows how to collaborate across teams to deliver excellent results.

Excited about bridging business needs with technical prowess and analytical skills to deliver against client KPIs.

1-3 years of relevant Campaign Management experience, search advertising experience strongly preferred.

Proven ability to set clear and deliverable goals -- demonstrate tenacity and a commitment to deliver and be accountable for results.
Qualities:
Ability to thrive in a fast-paced, deadline-driven, high growth environment.

A high level of intelligence, able to grasp and solve complex business issues quickly and creatively.

Self-motivated, proactive team player who is not afraid to roll up your sleeves and dive deep into problems to identify new solutions.

Excellent problem solving skills with attention to detail and a drive to deliver excellent results.
---