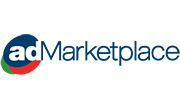 Senior Partner Manager
About adMarketplace
adMarketplace is the largest privacy-safe consumer search marketplace. We provide search advertising integrations for trusted mobile apps, browsers, browser applications, and consumer sites to connect consumers directly to top brands at the moment they express decision-making intent.

We are dedicated to improving the search experience for consumers, publishers, and advertisers without sacrificing privacy. Our mission is to add value to every search with our experience building and operating innovative consumer search technology.

The Role
The Sr. Partner Manager will be pivotal for managing and maintaining key inventory partners for our business. This position will require a strong mix of analytical skills and previous client-facing experience. The Partner Manager will monitor and optimize existing publishers to help with increasing our revenue and margins, along with cultivating a strong and productive relationship with clients. They will also be responsible for identifying growth and upselling opportunities within a book of business.

What You'll Do:
Manage day-to-day relationships with our publisher partners.

Support Business Development team to establish and develop new top tier publisher relationships.

Serve as a reliable point of contact for day-to-day publisher questions.

Play an active role in strategic account planning and growth of adMarketplace's key publisher relationships.

Drive top-line growth of revenue across new and existing publishers.

Maintain a deep understanding of each publisher's business drivers, metrics, and product vision.

Work closely with our demand side teams to provide the most optimal view of supply to their clients.

Drive product innovation by identifying existing pain points in services delivery.
Qualifications:
Bachelor's degree or equivalent; 3-5+

years of account management or other client facing experience

Deliver a high-quality customer experience; strong consultative sales skills

Strong analytical skills

Understand and be able to calculate basic Media Math

Knowledge of the competitive digital landscape

Strong communication and presentation skills

Proficient in Microsoft Office
Join Us:
adMarketplace is named as one of the best places to work in New York City by leading publications such as Built In and Crain's. We embody our core values and culture day in and day out. Our 5C's define how we play the game - Curiosity, Collaboration, Creative Conflict, Commitment and Competitiveness. We're looking for curious, dedicated, and collaborative individuals who play to win.
adMarketplace offers competitive salaries, continuing education programs, management training, and career paths to ensure all of our employees have an opportunity to grow.
The well-being of our employees is our top priority, adMarketplace offers competitive health benefits, wellness programs, paid time off, commuter benefits, equity, 401k matching, and more to ensure a healthy work/life balance.
---