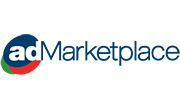 Senior Software Quality Engineer
About adMarketplace
adMarketplace is the largest privacy-safe consumer search marketplace. We provide search advertising integrations for trusted mobile apps, browsers, browser applications, and consumer sites to connect consumers directly to top brands at the moment they express decision-making intent.
We are dedicated to improving the search experience for consumers, publishers, and advertisers without sacrificing privacy. Our mission is to add value to every search with our experience building and operating innovative consumer search technology.
The Role
As a senior quality engineer, you will be using best testing practices and standardized documentation combined with the latest in automation tools. As a member of a small team, you will work closely with members of other departments to help evangelize these best practices. As a company and a QE team, we encourage innovation and collaboration. We aim to leverage each other's strengths and help each other with our weaknesses. New ideas and out of the box thinking are always welcomed and fostered.
What you'll do:
Work with business and the engineering teams to understand product requirements (both business and technical) and create test plans and test cases

Follow programming best practices to codify manual test cases into automated tests using tools like RestAssured, Pact, Cypress and Docker 

Maintain test infrastructure to ensure validity and reliability of test execution and results

Work closely with the DevOps team to create/configure containerized test environments to achieve seamless test integration in local and AWS environments using tools like Jenkins, Docker

Support development team to ensure that software meets functionality, performance and quality requirements

Be the voice and champion for quality throughout all the SDLC phases

Monitor and report on metrics to ensure the quality of our features is consistent 

Help mentor and coach junior engineers as they progress in their career
Requirements:
BS in Engineering, Computer Science or related discipline

3+ years of test automation using javascript or java

Experience with using Github, Bitbucket or other version control systems

Excellent communication, documentation and troubleshooting skills

Experience with some of the common performance test tools

Working knowledge of Jira or other issue tracking systems

Comfortable working in an agile environment
Nice to have:
Experience with Aerospike or testing data pipelines

Familiarity with Terraform
Join Us:
adMarketplace is named as one of the best places to work in New York City by leading publications such as Built In and Crain's.  We embody our core values and culture day in and day out.  Our 5C's define how we play the game - Curiosity, Collaboration, Creative Conflict, Commitment and Competitiveness.  We're looking for curious, dedicated, and collaborative individuals who play to win. 
adMarketplace offers competitive salaries, continuing education programs, management training, and career paths to ensure all of our employees have an opportunity to grow. 
The well-being of our employees is our top priority, adMarketplace offers competitive health benefits, wellness programs, paid time off, commuter benefits, equity, 401k matching, and more to ensure a healthy work/life balance.
---