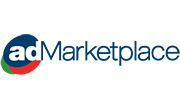 Content Marketing and Communications Manager
About adMarketplace
adMarketplace is the largest privacy-safe consumer search marketplace. We provide search advertising integrations for trusted mobile apps, browsers, browser applications, and consumer sites to connect consumers directly to top brands at the moment they express decision-making intent.
We are dedicated to improving the search experience for consumers, publishers, and advertisers without sacrificing privacy. With 20 years of experience building and operating innovative consumer search technology, our mission is to add value to every search.

The Role
The Content Marketing and Communications Manager is responsible for developing adMarketplace's internal and external messaging, editorial voice, and strategy - determining content needs, channel selection, and distribution. 

What You'll Do:
Write, develop, edit, and publish content and copy for a variety of digital platforms, including the adMarketplace website, blog, videos, email marketing campaigns, advertising campaigns, social media posts, infographics, whitepapers, and more.

Develop a comprehensive, multichannel content calendar with emphasis on nurturing prospects with content. 

Work with our graphic designers and other members of the Marketing team to deliver stories that are aligned with business goals.

Write, edit, and publish content with a strong understanding of SEO, keyword research, information architecture, and usability best practices. 

Identify trending topics in the media that we could engage with and enhance via our content, with the goal of joining the conversation and spreading relevant messages.

Partner with adMarketplace's PR agency to align paid content strategy with earned media opportunities.
Qualifications:
Bachelor's degree; 3-5+ years of content strategy, journalism, copywriting, publishing, advertising, marketing or communication; experience in ad tech a plus

Exceptional writing skills and storytelling capabilities

Strong understanding of social platforms and content management systems

Deep understanding of trends happening in technology, particularly as it relates to content

Track record of success driving key marketing metrics tied to awareness and conversion

Skilled in SEO best practices

Familiarity with analytics tools like Google Analytics and keyword research tools such as SEMrush and SimilarWeb

Experience building content for international markets

The ideal candidate must be ambitious, influential, creative, and pay close attention to detail
Join Us:
adMarketplace is named as one of the best places to work in New York City by leading publications such as Built In and Crain's. We embody our core values and culture day in and day out. Our 5C's define how we play the game - Curiosity, Collaboration, Creative Conflict, Commitment and Competitiveness. We're looking for curious, dedicated, and collaborative individuals who play to win.

adMarketplace offers competitive salaries, continuing education programs, management training, and career paths to ensure all of our employees have an opportunity to grow.
The well-being of our employees is our top priority, adMarketplace offers competitive health benefits, wellness programs, paid time off, commuter benefits, equity, 401k matching, and more to ensure a healthy work/life balance.
---