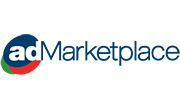 Account Specialist
The Account Specialist will collaborate with the Account Managers to ensure all analytics and reporting is clear and communicated efficiently to the client. They assist with developing campaign architecture, reporting, execution and analysis.
Delivery:
Understand client strategy and helps prepare insight driven search recommendations and plan presentations
Build out keyword recommendations to set client budgets
Establish keyword and copy strategies
Knowledge of keyword building methodology to continually generate and expand keyword lists to maximize campaign exposure to target audience
Create compelling ad copy utilizing Search Engine best practices, with continued testing of creative appeals, messaging and brand positioning
Launches campaigns and provides consistent quality-assurance (QA) of recently launched and running campaigns on an ongoing basis
Makes appropriate recommendations for the maintenance or growth of the search plan based on client goals and objectives
Effectively prioritize efforts to focus on delivering on the most important things tracks and reports on campaign results, data analysis and participate in weekly calls
Consistently looks for ways to improve current processes or introduce new approaches that will contribute to company success
Staying informed on evolving search landscape channels, tools and trends
Managing budgets and assisting in developing recommendations based on analysis and tools
Preparing daily/weekly reporting analysis and agendas for client meetings
Participate in weekly/bi-weekly tactical client calls
Responsible for learning all relevant tools for reporting, analytics and competitive analysis - bid management platforms, Benchtools, Google Insights
Responsible for learning client analytics platforms, such as Omniture
Basic project management skills required
Generates paperwork necessary for search media authorization by client
Strong understanding of KPIs/Metrics to analyze plan performance where necessary to ensure success
Participation on client calls required
Qualifications:
Adaptable and able to work within a team, handle multiple assignments and meet tight deadlines
Exhibit passion through appropriate participation in team, agency, and industry initiatives
Demonstrate genuine curiosity and interest in our clients & their business
Extremely detail-oriented, with clear and proven organizational skills
Ability to work autonomously and demonstrate self-started qualities and to research paid search issues and formulate tangible solutions
Successfully fulfill the client's strategy by creating clear deliverables and recommendations
Mastered understanding of reported metrics and what they mean
Ability to handle multiple tasks in a fast-paced environment, under tight deadlines
Excellent verbal and written communication skills
Search/Digitally savvy, with specific proficiency at MS Suite: Excel, Word, PowerPoint
Requirements:
Advanced computer skills, particularly Microsoft Excel and PowerPoint
Strong quantitative and qualitative analytical skills
College grad or 1 +years of related work experience
Bachelor's degree required
About us:
adMarketplace is a technology company with the largest search advertising network outside of the major search engines. adMarketplace provides data-driven performance at scale to the Internet's leading marketers and their agencies through its powerful yet easy-to-use search syndication platform.

Additionally, adMarketplace is a flat organization with empowered, self-directed teams that value honesty, commitment, accountability and results. Our employees are known in advertising and technology circles as the advisors to the experts. We organize and host meet-ups, speak in public about our industry and technology trends, and are often quoted in the press.

Experience Big Data in your career—at 2 billion query requests per day and 1 TB of data generated per hour, we ARE Big Data!
---