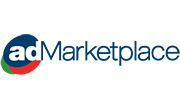 Senior Publisher Account Manager
About adMarketplace

With 20 years of search marketing expertise our goal is to add value to every search. On the simplest level we are the largest consumer search technology platform outside of Google and Bing. adMarketplace deliver incremental search traffic across native channels, including mobile apps, consumer sites, and browsers. Our technology enables audiences to skip search results pages and navigate directly to trusted sites in moments of intent. As well as driving incremental reach we are also market leaders in terms of privacy and performance.

The Role

The Senior Publisher Account Manager will be pivotal for managing and maintaining key inventory partners for our business. This position will require a strong mix of analytical skills and previous client facing experience. The Senior Publisher Account Manager will monitor and optimize existing publishers to help with increasing our revenue and margins, along with cultivating a strong and productive relationship with clients. He/she will also be responsible for identifying growth and upselling opportunities within a book of business.

What You'd Do:
Own relationships with a portfolio composed of mid-sized publishers accounts

Know the ins and outs of your publishers and be able to have tough conversations

Support the team in dealing with tier 1 publishers; including analysis on campaigns, strategy recommendations, and yield management

Understand and be able to calculate basic Media Math

Main point of contact between Business Development team and other internal teams (Sales, Data Operations, Technology, and Product)

Drive product innovation by identifying existing pain points in services delivery
What We'd Like:
Bachelor's degree: 5-7+ years' account management or other client facing or consulting experience

Strong analytical skills

Knowledge of the competitive digital landscape

Strong communication and presentation skills

Strong knowledge of Microsoft Office

SQL knowledge is a plus
---