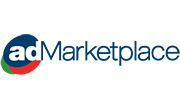 Account Specialist
About adMarketplace
With 20 years of search marketing expertise our goal is to add value to every search. On the simplest level we are the largest consumer search technology platform outside of Google and Bing. adMarketplace delivers incremental search traffic across native channels, including mobile apps, consumer sites, and browsers. Our technology enables audiences to skip search results pages and navigate directly to trusted sites in moments of intent. As well as driving incremental reach we are also market leaders in terms of privacy and performance.

The Role
The Account Specialist will collaborate with the Enterprise Account Managers to ensure all analytics and reporting are clear and communicated efficiently to clients. He/she will assist with developing campaign architecture, reporting, execution and analysis.

What You'll Do:

Help prepare insight driven search recommendations and plan presentations based on client strategy.
Build out keyword recommendations to set client budgets.
Generate and expand keyword lists to maximize campaign exposure to target audience.
Create compelling ad copy utilizing Search Engine best practices, with continued testing of creative appeals, messaging and brand positioning.
Launch campaigns and provide consistent quality assurance (QA) of recently launched and running campaigns on an ongoing basis.
Make appropriate recommendations for the maintenance and/or growth of the search plan based on client goals and objectives.
Consistently look for ways to improve current processes or introduce new approaches that will contribute to company success.
Stay informed on evolving search landscape channels, tools and trends.
Preparing daily/weekly reporting analysis and agendas for client meetings.
Participate in weekly/bi-weekly tactical client calls.
Responsible for learning all relevant tools for reporting, analytics and competitive analysis - bid management platforms, Benchtools, Google Insights.
Qualifications:
Bachelor's degree; 1-2+ years of related work experience
Basic project management skills
Strong quantitative and qualitative analytical skills
Adaptable and able to work within a team, handle multiple assignments, and meet tight deadlines
Demonstrated genuine curiosity and interest in our clients & their business
Extremely detail-oriented, with clear and proven organizational skills
Ability to work autonomously and demonstrated self-starter
Excellent verbal and written communication skills
Search/Digitally savvy, with specific proficiency at Microsoft Excel, Word, PowerPoint
---