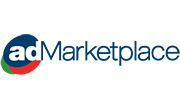 Senior Ad Operations Manager
About adMarketplace
adMarketplace is the largest privacy-safe consumer search marketplace. We provide search advertising integrations for trusted mobile apps, browsers, browser applications, and consumer sites to connect consumers directly to top brands at the moment they express decision-making intent.

We are dedicated to improving the search experience for consumers, publishers, and advertisers without sacrificing privacy. Our mission is to add value to every search with our experience building and operating innovative consumer search technology.

The Role
The position of Senior Ad Operations Manager plays a key role in ensuring the successful integration, set up, and launch of adMarketplace clients on our platform. This position combines performance media and digital marketing with technical skills to ensure that our clients can accurately attribute and report on value from the adMarketplace platform. The Senior Ad Operations Manager will provide strategic and technical support to our Sales and Services teams at all points throughout the life-cycle of an account, as well as serve as a business driver for internal product development.

What You'll Do:
Provide QA testing as required and verify data accuracy; troubleshoot client issues.

Manage client data reports from performance data and SEM platforms to include but not limited to, Google Analytics, Kenshoo, SA360, Adobe, Kochava, AppsFlyer, and Neustar.

Initiate and manage cross-departmental communication to resolve data integration and performance data questions and issues.

Maintain knowledge on best practices on attribution and industry changes in managing advertising performance data to include incrementality and privacy.

Provide support to Client Services, Sales, and Tech teams to ensure successful integration between advertisers and the adMarketplace tech platform.

Performance data management uploads and data manipulation.

Maintain and develop client relationships with client analytics teams.

Contribute to and inform attribution and data strategy for key clients.

Manage issues and escalate as needed, ensure proper documentation and follow up.

Maintain and create operational workflows and processes to improve data management.
Qualifications:
Bachelor's degree; 4+ years of experience in performance media (paid search, social, programmatic, advertiser ops, or another technical/trafficking role)

Firm understanding of performance media best practices and the ad tech landscape

Knowledge of attribution modeling (MTA, MMM, etc) and incrementality

Excellent problem-solving and decision making skills along with strong written, verbal and presentation skills

Skilled at multitasking and can juggle competing priorities while making sound business decisions based on goals and objectives

Experience helping non-technical audiences understand technical projects or topics

Advanced Excel skills

Strong attention to detail

Comfortable working in a fast paced, team environment
Preferred Qualifications:
Knowledge of Container Tag solutions, such as Google Tag Manager, Bright Tag, Tealium, etc.

MySQL

Previous experience with Salesforce or similar CRM

Familiarity with web technologies and tracking standards

Knowledge and previous experience working with SEM platforms and tracking tools (Google Analytics, SA360, Kenshoo, Adobe, Core Metrics, etc.)

Knowledge and previous experience working with mobile platforms and tracking tools (Adjust, Appsflyer, branch, Kochava, Singular, etc.)
Join Us:
adMarketplace is named as one of the best places to work in New York City by leading publications such as Built In and Crain's. We embody our core values and culture day in and day out. Our 5C's define how we play the game - Curiosity, Collaboration, Creative Conflict, Commitment and Competitiveness. We're looking for curious, dedicated, and collaborative individuals who play to win.
adMarketplace offers competitive salaries, continuing education programs, management training, and career paths to ensure all of our employees have an opportunity to grow.
The well-being of our employees is our top priority, adMarketplace offers competitive health benefits, wellness programs, paid time off, commuter benefits, equity, 401k matching, and more to ensure a healthy work/life balance.
---