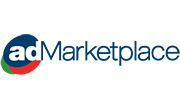 Data Analyst
About adMarketplace
adMarketplace is the largest privacy-safe consumer search marketplace. We provide search advertising integrations for trusted mobile apps, browsers, browser applications, and consumer sites to connect consumers directly to top brands at the moment they express decision-making intent.
We are dedicated to improving the search experience for consumers, publishers, and advertisers without sacrificing privacy. Our mission is to add value to every search with our experience building and operating innovative consumer search technology.

The Role
We have a fantastic opportunity for a Data Analyst to join our growing team. The right person will be a champion of big data who can extrapolate big ideas from data analysis. You will support key projects to deliver scalable solutions that tackle our biggest business challenges.

What You'll Do:
Synthesize raw data into actionable insights to drive business results, identify key trends and opportunities for business teams and report the findings in a simple, compelling way
Develop a deep knowledge of data, partner with business leads to provide data sets and ad hoc reporting to solve day-to-day issues or answer key questions from our business teams
Work closely with product analyst team to support data projects of varying degrees of scale
Build reports and dashboards via our new business intelligence platform
Qualifications:
BA/BS degree or equivalent, (Math, Statistics, CS, Engineering background preferred); 1-3 years of relevant experience
Able to organize large data sets to answer critical questions, extrapolate trends, and tell a story
Highly proficient knowledge of Excel (pivot tables, VLOOKUP, formulas, functions)
Experience with SQL and databases
Python and scripting languages is a plus
Excellent written and verbal communication skills
Able to understand key business drivers; strong attention to detail combined with an ability to see the big picture
Eagerness to learn and grow professionally
Interest and/or experience in advertising a plus
Join Us:
adMarketplace is named as one of the best places to work in New York City by leading publications such as Built In and Crain's. We embody our core values and culture day in and day out. Our 5C's define how we play the game - Curiosity, Collaboration, Creative Conflict, Commitment and Competitiveness. We're looking for curious, dedicated, and collaborative individuals who play to win.

adMarketplace offers competitive salaries, continuing education programs, management training, and career paths to ensure all of our employees have an opportunity to grow.
The well-being of our employees is our top priority, adMarketplace offers competitive health benefits, wellness programs, paid time off, commuter benefits, equity, 401k matching, and more to ensure a healthy work/life balance.
---